NEXT MEETING:  03-14-15,  9:26:53AM (The Day of  π)
(To Register —> click title below)
Innovation and Entrepreneurship
"Remove barriers and create gateways."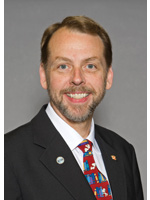 New book release 03/31/15 : Innovation & Entrepreneurship: A competency framework
Is there a framework for Innovation and Entrepreneurship?
If so, what are the knowledge, skills, attitudes, and experiences needed to increase imagination and innovation?
Dr. Matthews will discuss what every student, innovator, entrepreneur, or manager needs to know about the dynamic world of I & E (Innov, and Entrepreneurship).
He will discuss:
• The 12 foundation elements of Innovation
• The 12 categories/building blocks of Competency
And, it will all be flavored with Charles' true tales of adventure!
Register Now and plan to hear Dr. Matthews on this historic day of Pi !
"Pi is the ratio of the circumference of a circle to it's diameter. It is the most captivating number of ancient times amongst mathematicians because it is an irrational number (any number that cannot be expressed as the ratio of two integers). Pi has been calculated to over 13 trillion digits using super computers!"
In the year 2015, Pi Day will have special significance on 3.14 at 9:26:53 a.m. and p.m., with the date and time representing the first 10 digits of π.
___________________________________________________________________
Socialize & Meet Fascinating People
~ Be sure to arrive by 9:26:53 a.m. ~
~ Doors open 9:00 a.m. ~
~ Presentation:   9:30 – 11:30 a.m. ~
Afterwards, continue the conversation with Dr. Matthews over lunch at 
 FlipDaddy's private room (located next door).
~ Coffee compliments of DeVry ~
Questions? 
8800 Governors Hill Drive    Cincinnati, OH 45249
Classroom signage at the entrance.
(I-71 —> exit Fields-Ertel/Mason-Montgomery Rd.or Montgomery Rd. to Mason Rd. to Governors Hill Drive)
Phone: (513) 583-5000
~~~~~~~~~~~~~~~~~~~~
Request to join our  LinkedIn Group